You deserve a better auto buying experience.
At Affinity, we make the auto loan process easy with competitive rates and a variety of loan terms to choose from. There are no application fees or prepayment penalties, and we'll even give you a 0.25% APR1 rate discount for setting up automatic payments. We're a credit union—a not-for-profit financial cooperative that exists to serve our members.
Enterprise Car Sales
Enterprise will make your first payment up to $4003 and give you Kelly Blue Book® Trade-In Value4 on your vehicle.
Costco® Auto Program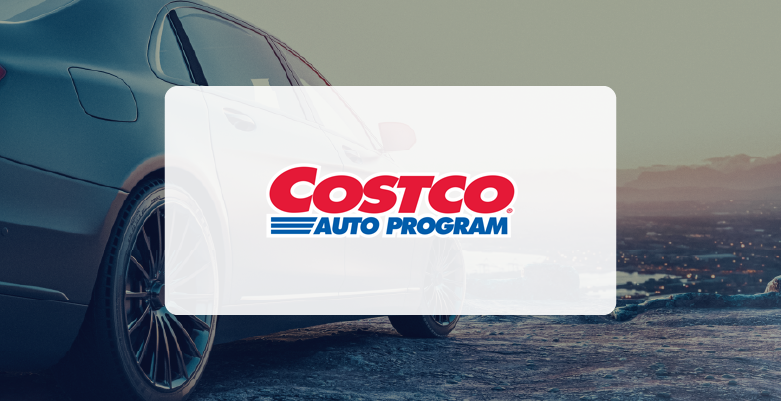 Shop pre-owned vehicles easily online from more than 3,000 hand-selected dealerships nationwide. Get a Costco membership or $50 Costco Shop Card2 when you purchase your vehicle through Costco.
THREE REASONS TO CHOOSE AFFINITY FOR YOUR AUTO LOAN
Free 45-day preapprovals let you shop with confidence
Preapproval lets you lock in your rate and loan amount. So you can take your time to find the perfect car, SUV, or truck from a dealer or private seller.
Competitive rates for up to 96 months1 help lower payments
Low payments are the key to stretching your buying power. Our member-only rates and flexible terms help make the vehicle you really want more affordable.
Financing, even if you owe money on your current vehicle
Still owe money on your current car, truck or SUV after trade-in? We may be able to help.
AFFINITY IS MORE THAN JUST AUTO LOANS
HOW TO GET AN AUTO LOAN FROM AFFINITY
1
Join Affinity and get your free pre-approval.
Become a member of Affinity and lock in your auto loan rate for up to 45 days while you shop, or finance a vehicle you've already found. Click here to
get pre-approved.
3
Protect your vehicle
Be prepared for the unexpected with vehicle protection options such as GAP Insurance, Debt Protection, and Mechanical Breakdown Coverage. Click here to
get a quote
.
Frequently asked questions about car loans
What are the benefits of getting pre-approved?
Well, it's FREE, for one. And getting pre-approved simplifies the process of financing a car and makes it easier to negotiate a better sales price. With pre-approval, you confidently walk into the dealership knowing how much car you can afford, your interest rate and loan term.
Plus, your pre-approval from Affinity is valid for 45 days, so you have plenty of time to research vehicles, locate a dealer, and take advantage of no-haggle pricing through our Costco Auto Program.
What is Guaranteed Asset Protection (GAP)?
Guaranteed Asset Protection, or GAP, is low-cost coverage* that helps you pay off your auto loan by protecting you from the "gap" between your vehicle's depreciated value and the amount you still owe if it is totaled or stolen.
What is Mechanical Breakdown Protection?
Breakdowns happen, but breaking the bank doesn't have to! With Mechanical Breakdown Protection from Affinity, you get added protection from unexpected expenses resulting from covered mechanical or electrical failures.
Added benefits include 24/7 towing and emergency roadside assistance, as well as rental reimbursement. Keep your new or used car covered against breakdowns long after the manufacturer's warranty expires.
It's like a safety net for you and your family! An unexpected job loss, death or disability can lead to a heavy financial burden. Safeguard your loved ones against these types of events and ensure loan payments are made on time.
Under Affinity's Debt Protection program, your entire loan balance may be canceled or your monthly loan payments may be canceled without penalty or added interest. You benefit from peace of mind knowing you and your credit rating are protected.
What auto insurance coverage do you offer?
See how much you can save! Affinity offers auto insurance through our affiliate, Members Alliance Insurance, so we can help you shop around and compare prices from many of the leading insurance companies to ensure you get the coverage you need at a great price.
Do you offer RV and motorcycle loans?
Yes, We Do! Affinity offers loans for RVs and motorcycles. You can even get exclusive prearranged member pricing on RVs through our Costco Auto Program.