The Affinity Business Membership Advantage
At Affinity, we're committed to helping your business thrive. Our help is tangible, practical and ultimately gives you time to focus on what you do best: run your business.
When you work with Affinity, you work one-on-one with a Business Specialist who takes a custom approach to identifying solutions for your needs. We take the time to understand your goals and challenges so we can recommend the right combination of products and services for your business.
Contact a Specialist
Membership Services Benefits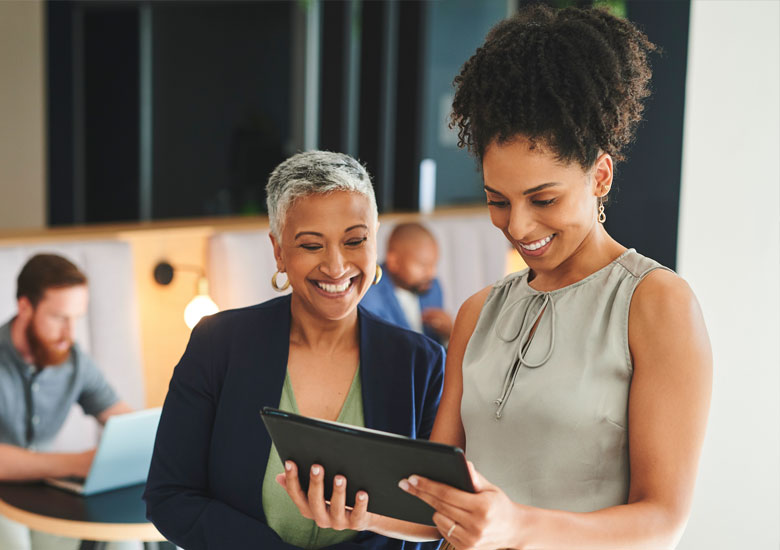 Business Membership Eligibility
There are two ways your business can qualify to become an Affinity Business Member.
1.) All of the owners/principals/authorized signers who will be on the business account must be personal members of Affinity.
OR
2.) Your business can register (free of cost) to become a Select Employee Group of Affinity. This also enables you to offer credit union membership to your employees.
Apply for Business Membership
To apply for Affinity Business Membership, please call 800.880.0764 to speak with one of our Business Specialists who will help you through the process, or you can request information by completing the Request information about Business Membership form.
All applicants are required to submit a federal Employer Identification Number (EIN) certificate (IRS SS-4 Form) plus additional documents depending on the type of your business entity.
Type of Business Entity & Required Business Documents
Sole Proprietorship

Certificate of Trade Name

Owner's personal Social Security Number card (if it was used for the sole proprietorship federal identification instead of an EIN)
Association or Organization

Tax Exempt Form 501-C (if tax-exempt)

Not-for-Profit Certificate of Incorporation (if not-for-profit)

By Laws (Associations)

Association/ Organization Resolution or Operating Agreement filed and certified by the country or state
Limited Liability Corp (LLC) or Limited Liability Partnerships (LLP)

Certificate of Formation

Partnership Agreement
Social or Recreational Club

Meeting minutes authorizing the account and assigning transaction authority
Corporations (Corp., Inc., Ltd., P.A., P.C.)

Certificate of Incorporation