Why choose an Affinity certificate?
Affinity's certificate accounts are a convenient way to save while earning a guaranteed fixed rate dividend for a fixed period of time. With term options ranging 30 days and 60 months, it will be easy to find a certificate that's right for you. Our certificate accounts are federally insured by the NCUA up to $250,0002—and backed by the full faith and credit of the U.S. government.
THE LONGER THE TERM, THE MORE YOUR MONEY WILL GROW
Open a certificate account today with a minimum deposit of just $500.
Guaranteed returns
Lock in a fixed dividend rate for the term you choose and stop worrying about market volatility impacting your earnings.
Complete safety
Your savings are federally insured by the National Credit Union Administration (NCUA) for balances up to $250,0002.
Flexible terms
Get more control over your savings with a variety of term lengths ranging from one month to five years1.
No fees
Enjoy $0 monthly service fees when you sign up for eStatements3; $2 monthly fee for paper statements.
Special offer—Promotional rates for 7 and 14-month certificates
We're always looking for ways to support our members' financial goals. That's why we offer competitive rates on share certificates, including our 7 and 14-month promotional certificates.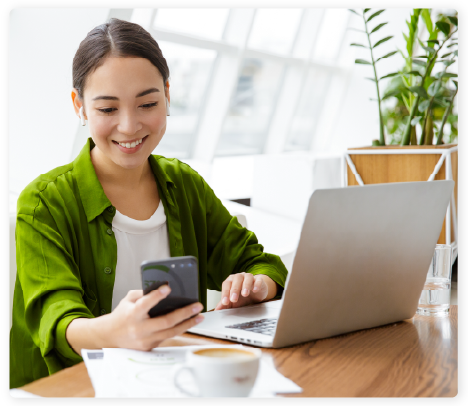 Earn more with a certificate from Affinity Federal Credit Union
7-Month Promotional Certificate APY1
4.75% APY on balances of $500 or more
14-Month Promotional Certificate APYs4
4.35% APY on balances of $500 to $49,999
4.45% APY on balances of $50,000 to $99,999
4.55% APY on balances of $100,000 or more
Increase Your Savings with a Certificate Ladder
See how grouping short-term and long-term certificates could be the winning strategy to help you earn more on your savings.
Explore
HOW TO OPEN AN AFFINITY CERTIFICATE ACCOUNT
1
Join Affinity!
Our savings accounts, debit cards, and other services are for members only. Joining is easy:
Join online
or call us at
800.325.0808
.
2
Apply To Open a Certificate Account
Get started on your application online, in-branch or over the phone—click here to
view all details
.
3
Fund Your Certificate Account
Most certificate accounts can be opened with as little as $500—but the more you deposit, the more you'll earn.
Looking for business certificates?
Watch your savings grow when you open up any one of our Certificate accounts with a variety of terms ranging from 30 days to 60 months! When you open up a Certificate account with Affinity you can have the peace of mind knowing you are getting a great rate even in unpredictable times.
Contact a Business Specialist
CERTIFICATE ACCOUNT RELATED ARTICLES
FREQUENTLY ASKED QUESTIONS
Is a certificate account worth it?
Depending on your needs, yes—certificate accounts can be a worthwhile place to put at least some of your money. Certificate accounts are a popular savings option because they provide three key benefits:
Your money is safe. Funds in a credit union certificate account are federally insured by the National Credit Union Administration (NCUA) up to $250,0002. It's a low-risk savings vehicle.
Your money has a is guaranteed rate of return. Credit union certificate accounts let you lock in a guaranteed dividend rate for the term you choose. There's low risk involved, and your savings are certain to grow over time.
You control access to your money. While funds in a certificate account aren't liquid, you can control the term length. If you think you'll need access to funds in a month, choose a 30-day certificate. If you want to put money away and not worry about it for a while, choose a longer term, up to 60 months.
Can you earn money with a certificate account?
Yes, because you're guaranteed a certain rate of return on your certificate.
What is the difference between APR (Annual Percentage Rate) and APY (Annual Percentage Yield)?
APR, which stands for Annual Percentage Rate, is the interest rate on an account plus any fees you'll have to pay. It's calculated on either a monthly or annual basis and shown as a percentage. APY, which stands for Annual Percentage Yield, is the rate you can earn on an account over a year.
What account type is best for savings?
Affinity offers a variety of account types to help members save, because no single option is best for every situation. For example, our SmartStart Savings account is exactly that – a smart way to start saving – because you'll get higher APY (annual percentage yield) on your first $5,000. Other accounts, such as MoreSavings, offer higher rates for higher balances, and our Certificates may provide higher yields for those willing to lock up funds for a period of time. We also offer IRA savings accounts, Coverdell Education Savings Accounts (ESAs) and Health Savings Accounts (HSAs).
Affinity Certificate account questions
What is a certificate?
A certificate is often considered one of the safest ways to earn dividends since you hold a fixed amount of funds, for a set amount of time (also known as "term"), to earn a guaranteed dividend rate. Terms can range anywhere from one month to 5 years. During the term, Affinity will pay dividends on your funds until the date of maturity, resulting in a guaranteed return.
How much do I need to open a certificate?
Our certificates can be opened with a minimum deposit of just $500.
What are the benefits of a certificate account with Affinity?
There are many benefits to opening a certificate account, including:
Guaranteed returns with a fixed dividend rate.
Safety, with funds insured up to $250,0002 by the National Credit Union Administration (NCUA).
Flexibility, with terms ranging from one month to 5 years.
No monthly maintenance fees with eStatements3.
What happens at the end of my certificate term?
At the end of the term, also called the date of maturity, your certificate funds, plus all the dividends earned, will automatically enroll into a new certificate specified in your account disclosure. However, you have the option to deposit the funds into a checking or savings account by notifying us within 10 days of your certificate maturity date. Please refer to your Truth In Savings disclosure document for complete certificate maturity details.
What are dividends?
Credit unions are member-owned and not-for-profit, so any extra funds are returned to members in the form of dividends, reduced loan rates and products and services designed to enhance your financial wellbeing. At Affinity, certain accounts like MoreSavings earn dividends as a reward for keeping your money in the account.
Can I have direct deposit with a certificate account?
No. All funds must be available at the time the certificate is opened. A SmartStart or MoreSavings account could be a good savings account option if you want to make recurring deposits to an account that earns dividends.
Does Affinity charge a monthly maintenance fee for certificate accounts?
Our certificate accounts options have $0 monthly maintenance fees if enrolled in eStatements3. If not, there is a monthly fee of $2 for paper statements.
Are there minimum account requirements for certificate accounts?
Yes. Affinity certificate accounts have a $500 minimum deposit requirement.
Can I open a joint savings account with my spouse or another family member?
Yes, you may open a joint savings account. With your spouse or another family member. When applying online, simply select the "Add a Joint" option.
How do I open a certificate account?
It's easy. You have to join Affinity Federal Credit Union as a member, then apply for the certificate term account of your choice.
Join Affinity Federal Credit Union
How do I join Affinity?
Almost anyone can be eligible for membership! We have relationships with over 2,000 businesses, associations and clubs, and you can join Affinity through your association with one of them.

If you are not eligible through one of these paths, you have the option to join by making a one-time $5 donation to the Affinity Foundation whose vision is to end the cycle of poverty for those we serve.
What is the fee to join?
With Affinity you are more than a member, you are part owner. Affinity is owned and controlled by members who use its services.

This ownership happens when you establish your $5 membership account, which gives you one par value share in Affinity. This is not a transactional account, and these funds will not earn dividends. The account must remain open and funded with the $5 during your membership with Affinity.
Where is the closest branch location?
Our digital tools, such as the Affinity Mobile Banking App and Online Banking, make it easy to manage your account and deposit checks right from your phone. You can also view our branches, shared branching locations and ATMs by visiting Affinity locations.
What is the difference between a credit union and a bank?
Credit unions, unlike banks, are based on a cooperative or "co-op" model in which the members are also the owners. This is the biggest difference between credit unions and banks. While a bank is a for-profit company that distributes profits among shareholders or individual owners, a credit union is a not-for-profit institution "owned" by its members. Therefore, you can think of credit union membership as buying a stake in an organization rather than paying somebody else in exchange for services. Learn more.