Whether you are looking to make home improvements, buy a car, consolidate debts or pay for unplanned expenses, the equity you have in your home could be the solution. With a variable rate as low as 8.50% APR1, a Home Equity Line of Credit (HELOC) from Affinity gives you the key to getting more out of your home, combining the flexibility of a variable-rate line of credit with the benefits of attractive fixed rate loan options. HELOCs are available in all states except Texas.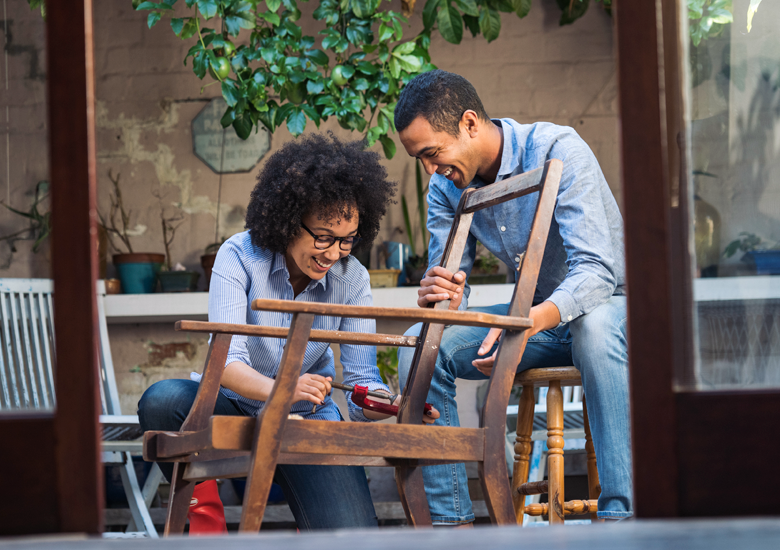 With a HELOC, you can also:
Draw available funds for up to 10 years from the date you open your line.
After the draw period ends, repayment term is 20 years.
Advance funds at your convenience on your time. Transfer funds when you log in to your AFCU account or with convenient checks just for your HELOC.
Funds become available as you repay principal during the draw period.
For no fee, convert balances of $5,000 or more to a fixed rate and choose a repayment term that fits your budget—up to 20 years2. You can lock-in balances to a fixed rate up to three times during the draw period of your loan without needing to reapply.
ADDITIONAL BENEFITS
1
Affinity Offers No Fees3
With Affinity's HELOC, you will find no application fee, appraisal fee, or annual fees.
2
A Fast and Easy Way to Access Funds
Low interest rates for home improvements, education expenses, medical bills, emergency expenses, a vacation, special occasion you've been planning or a new car!
3
Lower Monthly Payments
Consolidating balances from other loans and credit cards to a low-rate could result in a lower, more manageable monthly payment.