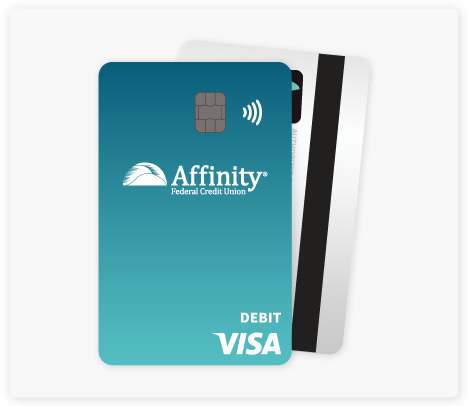 Debit Card Courtesy Pay
This is a discretionary service you can opt into as a checking accountholder1. If your debit card or ATM transaction exceeds your account balance, it authorizes us to make a one-time payment so your transaction can still be processed.
What's The Cost?
We've eliminated Debit Card Courtesy Pay fees for transactions under $75. For transactions $75 or greater, the fee has been reduced to $15 per transaction.
How to Enroll
Access your My Affinity Toolkit on the homepage of Online Banking or log in to the Mobile Banking App and go to Self Service > My Affinity Toolkit to enroll.
Overdraft Protection Plan
Link your checking account to another eligible Affinity account, such as SmartStart Savings, to automatically transfer funds when you've exceeded your checking account balance. There are no fees to take advantage of this account feature.
Branches
Standard Courtesy Pay
This service automatically comes with your checking account and covers you if your checks, outgoing ACH transactions, automatic bill payments or recurring debit card payments exceed your available balance2.
Overdraft Line of Credit
Apply for a line of credit to automatically transfer funds in the event of an overdraft. You only pay interest when you use the line of credit. Depending on the amount of the transaction, the interest you pay for the overdraft is typically less than the Standard Courtesy Pay fee.
Apply Now