A lot of banks don't "get" RV financing, so they don't offer it to their customers. But we're not a bank.
Affinity is a credit union—a not-for-profit financial cooperative owned by our members. When our members said they wanted us to offer RV loans, we listened. We make it easy to apply—in-branch, online, or by phone at 800-325-0808. Concerned that your credit score isn't high enough for the RV you want? Talk to us. As a credit union, we look for ways to get members the credit approval they need. Not a member yet? No worries, it is easy to join!
THREE REASONS TO CHOOSE AFFINITY FOR YOUR RV LOAN
Free 45-day preapprovals let you shop with confidence
RVs aren't cookie-cutter vehicles, and it may take time to find the one you want. Preapproval lets you lock in your rate and loan amount, so you're ready to make an offer when you find the perfect rig.
Competitive rates for up to 120 months1 help lower payments
Today's RVs can rival the comfort and amenities of many homes—and that doesn't come cheap. Our low, member-only rates and longer payment terms help make the rig with the space and features you want more affordable.
No application fees or prepayment penalties
There's no cost to apply for a new, used, or refinance loan – and no penalty if you decide to sell your RV and pay your loan off early. Plus, we'll give you a 0.25% APR1 rate discount for setting up automatic payments.
HOW TO GET AN RV LOAN FROM AFFINITY
1
Join our credit union
Our finance rates and other banking resources are only for members. Joining is easy:
Join online
or call us at
800.325.0808
.
2
Get your free preapproval
To lock in your rate for 45 days—or finance a RV or camper you've already found—click here to
apply online
.
3
Pick up your RV, camper, or motorhome
We offer GAP insurance to help protect you from the unexpected. And, we can even help you get auto insurance.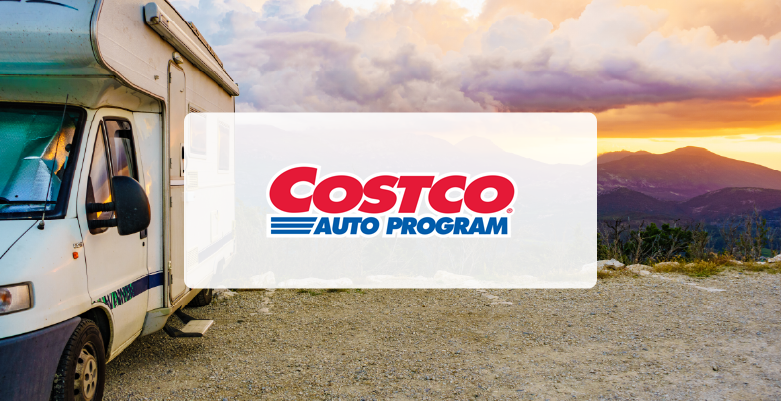 Costco® Auto Program
Shop new and pre-owned RVs and motorhomes easily online from a list of hand-selected dealerships nationwide. Get a Costco membership or $50 Costco Shop Card2 when you purchase your vehicle through Costco.
Start Shopping
AFFINITY IS MORE THAN JUST RV LOANS
Frequently asked questions about RV and Camper loans
Like auto loans, RV loans are used to purchase or refinance a recreational vehicle (i.e., motorhome, trailer, or camper). The vehicle itself is used as security for the loan, and the lender has a lien on the title until the loan is repaid. As with any secured loan, if the borrower fails to repay, the lender can repossess the vehicle.
What types of RV loans can I get?
Affinity Federal Credit Union can provide RV financing for:
Dealer purchases – getting a new or used vehicle from an RV dealership
Refinancing – to lower your rate or get better terms than your current loan
Private party – buying a used rig from an individual seller
Who can apply for an RV loan?
You must be an Affinity Federal Credit Union member and be 18 years of age or older.
How do I apply for an RV loan?
With Affinity, you can apply at one of our convenient branches, by applying online, or calling us at 800-325-0808.
How long is an RV loan term?
RVs tend to cost more than cars and less than a house. Accordingly, RV loan terms tend to be longer than auto loans but shorter than a home mortgage. Affinity provides RV financing for up to 120 months (or ten years).