A Better Way to Receive Statements & Notices
Online Documents are secure, convenient, good for the environment — and best of all, free. Accessible through Online Banking or the Mobile Banking Application, it's the best way to receive:
Statements
Such as your monthly member and credit card statements.
Loan Bills
Including bills for auto loans, lines of credit, and more.
Account Notices
Such as certificate maturity, past due amounts and others.
General Notices
Including changes to Affinity's fee schedule and privacy notices.
Tax Documents
Such as your 1099-INT forms.
Why Choose Online Document Delivery?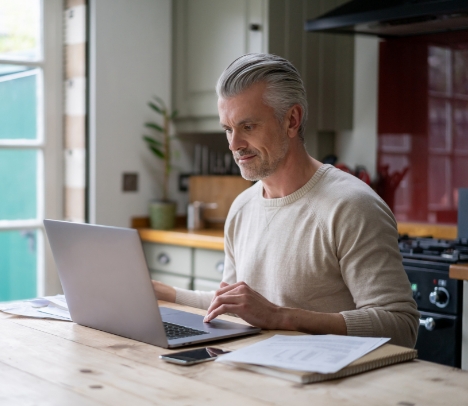 It's more secure.
Online Documents are protected by our sophisticated Online Banking security, making them the safer choice!
It's more convenient.
Documents are accessible for up to 84 months, and can easily be saved to your computer.
It's good for the environment.
If every member signed up for Online Documents, we would save millions of sheets of paper – and hundreds of trees – every year.
It's free.
Members who prefer to receive their documents by mail will be charged a $2 monthly fee (waived for members age 70 or older).