Affinity Foundation Announces New Multi-Year Grant Partners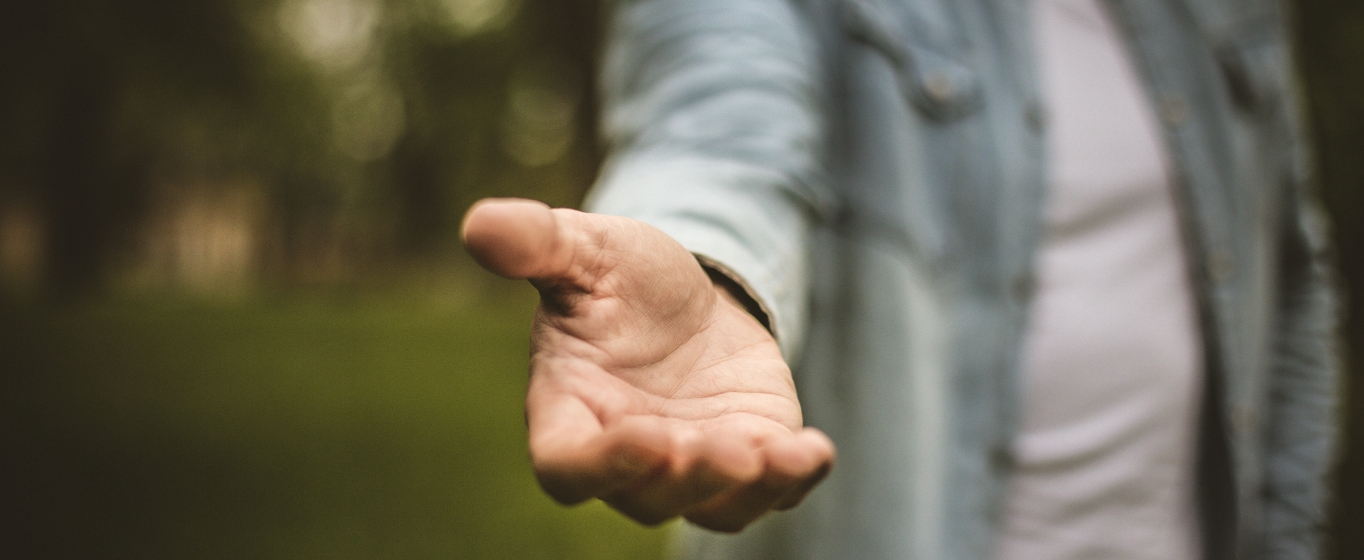 Date: December 14, 2022 – The Affinity Foundation and its Board of Trustees are pleased to announce the launch of the Foundation's new multi-year grant program.
This program will provide significant funding opportunities to community partners who serve disadvantaged populations in support of programs that align with the Foundation's three pillars of focus: education, financial wellbeing and healthcare. The Foundation has committed $360,000 to six organizations, which is its biggest contribution since its founding in 2005. Each nonprofit will receive $60,000 over three years.
"We are extremely proud to launch this program," said Karla Wallack, Executive Director of the Affinity Foundation. "Multi-year grants provide reliable grant revenue that leads to transformational results, and yet they are incredibly hard to find. Each of these worthy organizations will now be able to implement a program or project they would not have been able to otherwise."
The Foundation awarded multi-year grants to the following organizations:
America's Grow-a-Row (AGAR) in Pittstown, NJ – America's Grow-a-Row serves low- to moderate-income individuals and families of all backgrounds and ethnicities who are suffering from food insecurity and related health issues. They face higher rates of diet-related chronic disease such as diabetes, hypertension and obesity. Their grant will support:
.Produce Prescription Program in partnership with Hunterdon Healthcare's Center for Nutrition and Diabetes Management.
.Healthcare Partner Free Farm Markets in partnership with Zufall Health, Rutgers Cancer Institute of New Jersey, and Rowan Community Health Center.
.Train the Trainer culinary workshops for healthcare professionals linking food insecurity with chronic disease.
Community Hope in Parsippany, NJ – Community Hope serves individuals and families affected by serious mental illness and homelessness, at-risk veterans and their families, and individuals with substance abuse diagnoses and/or various disabilities. They focus on ensuring quality, safe housing and providing support services to individuals to help them maintain healthy lives. Their grant will support their Subsidized Housing Improvement Plan which will ensure compliance with property maintenance codes, preserve the physical condition of their housing and protect the health and wellbeing of their residents.
Homeless Solutions in Cedar Knolls, NJ – Homeless Solutions provides shelter facilities, extensive programs and services, a community-based outreach program, and multiple affordable housing options to help get (and keep) children and adults out of homelessness. Their grant will support the launch of a three-year pilot program for the women living at their Mt. Kemble Home. The program will provide them with the knowledge, skills, and experience they need to lead better, healthier, more fulfilling lives through a curriculum of educational and financial workshops, hands-on learning experiences, wellness activities, one-on-one counseling sessions and more.
Midland Foundation in North Branch, NJ – The Midland Foundation offers a comprehensive special education program dedicated to the individual, social, emotional, academic, and career needs of children with intellectual and developmental disabilities. Their grant will support the following improvements:
A new "Active Floor" for the Wellness Program so that all students, regardless of attention deficits or fine motor skill deficits will be able to fully participate in lessons. The Wellness Program focuses on social-emotional learning, the process of developing self-awareness, self-management, social awareness, relationship skills and responsible decision making.
Security enhancements to the Midland School's entrance to the gymnasium to add increased protection to students and staff, and drainage remediation of the same area to eliminate the potential health and safety hazards of future flooding at the school.
Purchase and installation of sixteen new classroom computers to enable students to participate in lessons using specialized educational software or internet websites which will enrich their educational experience.
Norwescap in Flemington, NJ – Norwescap provides low-income individuals and families with access to healthy food and nutritional assistance, services to address and prevent homelessness and assistance with meeting financial obligations to help stabilize them. They provide "upstream" strategies to help individuals work towards a stable future through education, employment and financial empowerment, and address the social determinants of health which disproportionately affect the low-income families they serve. Their grant will support the Engagement Partner Initiative which partners caseworkers with their participants, fostering the ultimate connection between them and the services they need to meet their short- and long-term goals.
Rutgers University Foundation in New Brunswick, NJ – The Rutgers University Foundation's grant will support the Health Outreach Practice Experience (H.O.P.E.) Clinic. The H.O.P.E. Clinic is a primary care practice led by Rutgers School of Health Professions Physician Assistant faculty and students in partnership with local community organizations. The H.O.P.E. Clinic is committed to reducing health disparities by addressing the primary healthcare needs of underserved populations and promoting the development of socially responsible, humanistic healthcare providers and serves residents of Plainfield. The grant will allow the clinic to expand services to two days per week, doubling their annual number of visits.
About the Affinity Foundation:
The Affinity Foundation is a 501(c)(3) nonprofit organization that was founded in 2005 to carry out the philanthropic work of Affinity Federal Credit Union. We invest in local organizations that deliver programs aimed at alleviating financial stress and helping people reach financial independence, empowering them in the pursuit of educational, employment and individual goals, and providing peace of mind for financially disadvantaged individuals and their families. Through our volunteer efforts, we connect charities with skilled professionals to elevate their mission, provide financial education resources and strengthen communities. The Affinity Foundation is a registered nonprofit organization, you can further our mission by donating today (EIN #20-2706810).