Affinity Is Your Trusted Financial Partner
We know the challenges you face when it comes to finding banking solutions for your Cannabis-Related Business (CRB). That's why you need a trusted financial partner with products, services, and financial tools tailored to grow and manage your business in one of the fastest-growing industries in the nation.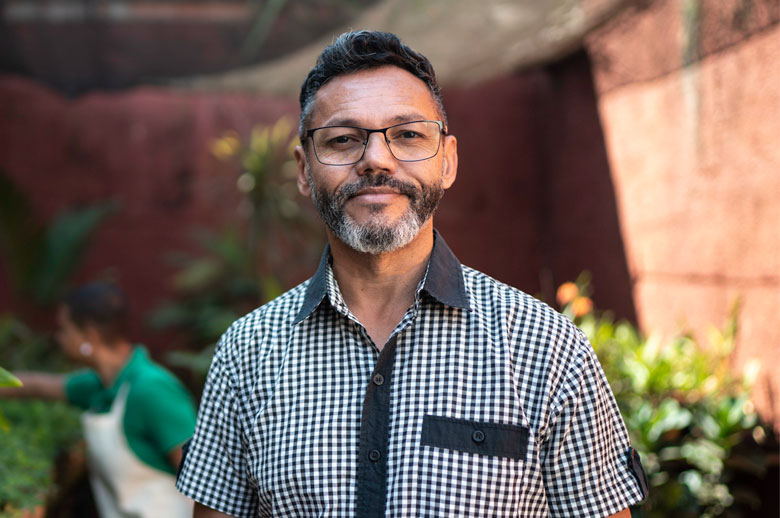 Who We Serve
We offer financial products and services to the emerging legal cannabis industry, including:
Cannabis Dispensaries and Retailers
Cultivators
Wholesalers
Manufacturers
Laboratories
Distributors/Transporters
Ancillary Cannabis Businesses*

Cannabis Banking
Solutions
Access the financial products and services you need to grow your business, including checking and savings accounts, online and mobile banking, mobile deposit and more.

Secure Cash
Transport Services
We'll connect you with our preferred cash transport service partner for armored cash/coin pick-up, delivery and transport giving you the peace of mind you deserve.
Integrated
Compliance
Simplify and automate your compliance processes of reporting sales and inventory data through a wide array of supported integrations.

Dedicated Cannabis
Banking Experts
Our banking team has industry knowledge and experience to help you achieve your financial goals.

Dedicated Banking
Platforms
Digital solutions and integrations to manage all your banking activities, so you can spend less time managing finances and more time growing your business.

Trusted
Since 1935
Affinity has been a trusted financial partner for more than 85 years, proudly becoming the largest credit union headquartered in New Jersey.
FREQUENTLY ASKED QUESTIONS
What Cannabis-Related Businesses are eligible to open an account with Affinity?
In what state(s) does Affinity offer Cannabis Banking?
Affinity currently offers products and services to legal Cannabis-Related Businesses in New Jersey.
Are financial institutions permitted to work with Cannabis-Related Businesses?
Yes. While some institutions may choose not to serve CRBs, Affinity is permitted to support their banking needs. The SAFE Banking Act, which is pending congressional approval, further reinforces a financial institution's ability to service legal cannabis businesses.
What is the SAFE Banking Act?
The Secure and Fair Enforcement (SAFE) Banking Act was introduced to Congress in May 2017 and passed by the House of Representatives in April 2021*. While the Act is still pending Senate approval, the SAFE Banking Act would prohibit regulators from barring banking institutions from offering banking services to a legitimate Cannabis-Related Businesses.
*Source: Congress.gov
Are employees of my Cannabis-Related Business eligible to join Affinity?
Yes! Affinity is here to support your employees along their financial journey with competitive checking and savings accounts, credit cards, mortgages, financial resources, and more.
Why does Affinity offer Cannabis Banking?
Affinity exists to improve the financial wellbeing of our members and the communities we serve by making their unique dreams a reality. As an emerging industry, we believe legal cannabis businesses and their employees deserve access to competitive financial products and services to grow and succeed in this rapidly expanding market. By 2024, the industry is expected to generate over 650,000 jobs and benefit state and local economies through tax revenue from an estimated $35 billion in annual sales by 2025*.
*Source: FinancesOnline.com
Contact Us
Connect with an experienced Cannabis Business Banker to learn more about your Cannabis Banking options.
Contact Us