Your Generosity at Work: Affinity Foundation Community Impact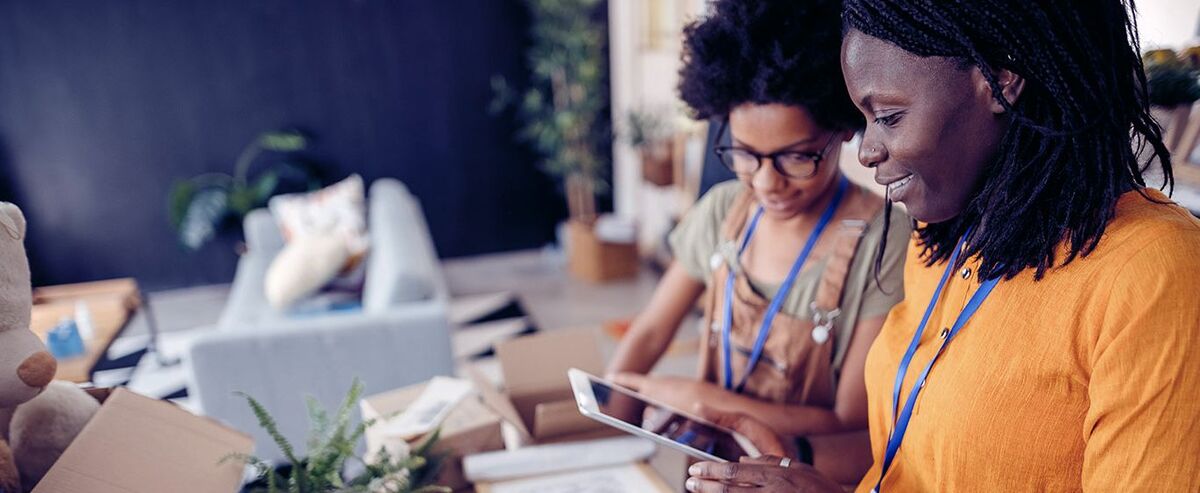 Date: January 7, 2022
The Affinity Foundation¹ is only able to carry out its mission through the generosity of our donors. Every dollar we grant has been possible through donations from Affinity members, Affinity business partners, community members, and the credit union itself.
We partner with nonprofits that deliver programs under our financial wellbeing, education, and healthcare focus areas. Fundraising is typically the only (or largest) source of income for nonprofits so we support them through grant funding. Grant funding is an essential part of nonprofit fundraising. Every grant or scholarship paid is made strategically – our donors can rest assured that every dollar donated is working toward our vision of ending the cycle of poverty.
We also strive to connect our nonprofit partners so they can work together to leverage their impact on the community. For example, this year we connected America's Grow a Row (AGAR) to Roots and Wings, an organization that provides housing, emotional support, life skills, and educational opportunities for youth aging out of foster care. AGAR is a nonprofit farm that grows produce for feeding organizations and provides educational programs on nutrition and cooking with fresh produce. The youth at Roots and Wings were able to visit the farm to harvest vegetables and take advantage of the educational opportunities.
One of our largest areas of focus and investment in 2021 was assisting our local community impacted by Tropical Storm Henri and Hurricane Ida, which affected approximately 100,000 people. We provided funding to NJVOAD, New Jersey's lead disaster relief agency, and helped to secure more funding for the partnership through contributions from other organizations. This funding is critical to filling the gaps where FEMA and other government agencies lag.
We also support our members through the Member Relief Fund. When members find themselves in hard times, we can help with a $500 grant. To date, $37,000 has been paid to 74 members who needed help due to job loss during COVID, cancer diagnosis, loss of housing during Hurricane Ida, and more.
Finally, we support student members through our Scholarship Program with a special focus on the "nontraditional student" who has tremendous potential but has been overlooked for scholarship dollars.
We also organize volunteer events for Affinity employees. In 2021, we were able to take part in volunteer projects at Interfaith Food Pantry and Somerset County Parks System, as well as Roots and Wings and AGAR.
Our grantees are always grateful for the monetary value of the grant assistance, but more importantly they value the partnership. A grantee recently told us he valued the "true partnership" we offer through funding, bringing exposure to their mission, and helping to connect them with other funders.
In the next year, the Board of Trustees will be working on a strategic plan for exponentially increasing our impact in the communities we serve. Through those efforts, we expect to be identifying new and existing partnerships where we can make a transformative impact on poverty.
This information is for informational purposes only and is intended to provide general guidance and does not constitute legal, tax, or financial advice. Each person's circumstances are different and may not apply to the specific information provided. You should seek the advice of a financial professional, tax consultant, and/or legal counsel to discuss your specific needs before making any financial or other commitments.
Retrieved from: https://affinityfoundation.force.com/fundingprograms/s/