Acknowledging Milestones on Your Path to Financial Wellbeing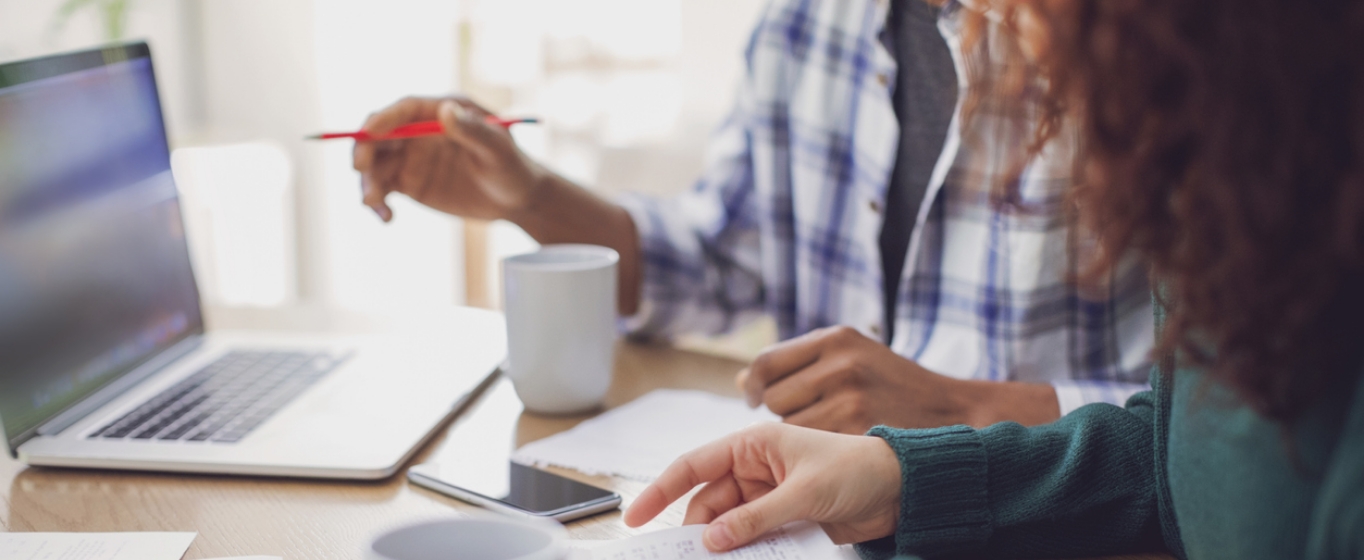 Date: December 15, 2022
It is important to have a positive emotional connection with money. Everything you do– whether it's spending on necessities and gifts, saving, or investing – has an emotional component to it. Everyone's path to achieving financial wellbeing is different. It depends on your income, lifestyle and budgeting and investment goals. No matter the circumstances, it's important for everyone on this journey to celebrate the small victories to recognize that you're on the right track to attaining financial wellness.
Getting started
The first step on your path to financial wellness is developing a strategy. Consider each of these questions:
Are you comfortable with making sure you can meet your monthly financial obligations?
Do you feel secure in your financial future?
Do you have the financial security to avoid stress and enjoy everything life has to offer?
If you answer 'no' to any of the above, take time to develop a strategy and 1 consider consulting a financial expert to help you consider all possibilities. Our financial experts at Affinity Federal Credit Union can assist members in 2 planning for higher education expenses, developing an investment portfolio for retirement and everything in between.
Once you feel like you've mapped out your plan to address all three questions listed above, take a step back and realize that you're now on the path to creating a positive emotional connection with money.
A detailed monthly budget that works for you
After developing a strategy, assess your monthly budget. Lay out all of your necessary expenses, including utilities and cell phone, and see what's left. Then look at your discretionary spending and see what you can cut back on or eliminate. Maybe you can purchase that $6 cup of coffee once or twice a week and brew your coffee at home on other days or just eliminate that expense altogether. If you clamp down on your 'wants' in life and see positive results, be sure to treat yourself to that cup of coffee where you see fit. This gives you something to look forward to and shows you can still enjoy the same little things in life you valued before starting your financial wellbeing journey.
Saving: every little bit matters
If you're able to put money aside, even if it's $20 a week, that money can go a long way towards achieving financial wellbeing. Set a benchmark for yourself to reach a certain savings goal each year and celebrate when you attain those goals. Remember, the little things matter.
No matter how much you put aside and accumulate in savings, remember that Affinity is looking out for you. Consider our 3 SmartStart Savings account, which can help build your balance, unlike savings accounts offered from big banks. The annual percentage yield ("APY) for the SmartStart Savings account recently rose from 2.00% APY to 3.50% APY on balances on the first $5,000. Balances above $5,000 have an APY of 0.35% APY to 1.00% APY.
Build up your emergency fund: 3 months, then 6 months
The SmartStart Savings account is a great vehicle to help you build an emergency fund. I recommend all members first work towards saving three months worth of salary in an interest yielded account. Once you save three months worth of income, look to build up to six months. This is another important aspect of financial wellness because life can sometimes be unpredictable. Having an emergency fund gives you peace of mind that you can likely manage the cost that may come with an unexpected event.
Pay down debt with the goal of being debt-free
An important pillar of financial wellbeing is managing your debt. Whether it's credit cards or student loans, paying down and, ultimately, paying off multiple accounts can be a difficult task, especially for those living paycheck to paycheck. While you need to budget to make monthly payments and aim to improve your credit score, think about how your debt has impacted you and how you should best approach it.
Be sure to celebrate a milestone when you pay off a loan, whether it's for $1,000 or $30,000. Know you're taking a step towards not only improving your credit score but reducing the stress that comes with managing debt.
The journey to financial wellbeing, a positive emotional connection with your finances, depends on your personal situation. Affinity is here for you every step of the way– whether it's a consultation with a financial consultant at one of our branches or through our new 4 Wellbeing and Your Wallet Podcast. Be sure to download and listen for some great takeaways that could assist you in your financial wellbeing journey. And remember– celebrate each milestone you reach along the way.
This information is for informational purposes only, is intended to provide general guidance, and does not constitute legal, tax, or financial advice. Each person's circumstances are different and may not apply to the specific information provided. You should seek the advice of a financial professional, tax consultant, and/or legal counsel to discuss your specific needs before making any financial or other commitments regarding the matters related to your condition.