Credit Card Benefits You Didn't Know You Were Missing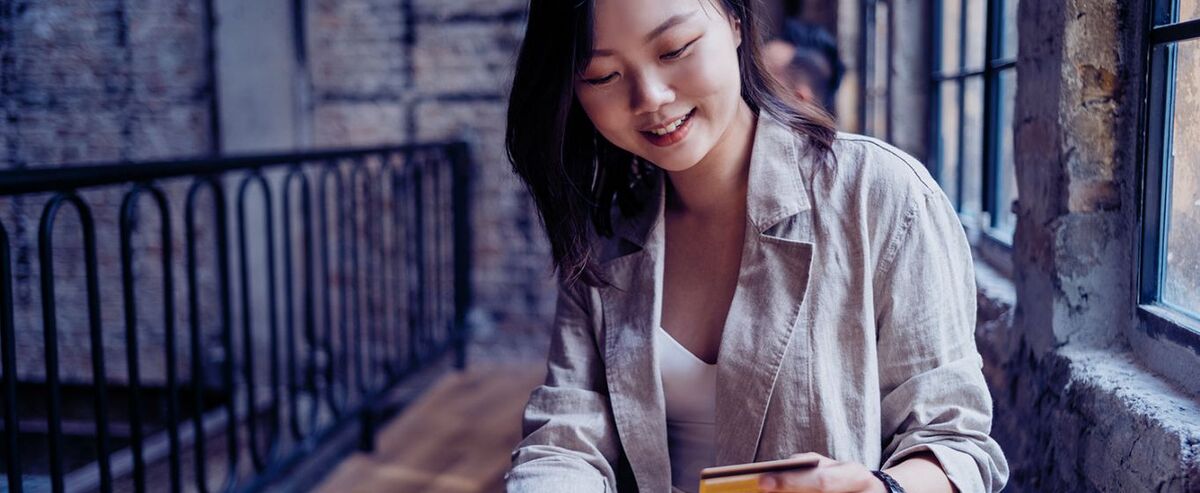 Date: December 6, 2021
Credit cards may not always have a great reputation, but can serve as a great financial tool if used strategically. For instance, they can help the cardholder build credit history and increase their credit score, while offering benefits such as cash back, travel rewards and other perks that can lead to saving money instead of increasing debt.
Although there are some benefits that all credit cards provide, different cards offer a variety of rewards, so you can choose which one will best fit your lifestyle and spending habits. For example, a card that gives cash back on Amazon purchases might be the best choice for a frequent Amazon shopper, while an avid traveler may choose a travel rewards card.
Credit cards can also come with insurance and other extras that not all users are aware of, such as warranty extensions and purchase protections. Here are a few benefits you may be overlooking from Affinity's most popular credit cards: the Cash Rewards Visa Signature,1 Pure Rewards Visa2 and Premium Visa.3
Low-Interest-Rate Credit Cards
The average credit card interest rate, or Annual Percentage Rate (APR) ranges from 20% to 25%, with even higher interest rates for cardholders with poor or little credit history. Affinity Federal Credit Union's credit cards4 have a maximum interest rate of 18% and no annual fees. Even lower interest rates are available to qualifying members. A low credit card APR decreases the cost of carrying a balance over from month to month. This can help save you money, especially when paying off a large purchase over time.
Affinity's Premium Visa credit card has a 2.99% APR for the first 12 months, which could lower your monthly interest payments if you plan to maintain a balance on your card for the first year. The low APR also makes it easier and cheaper if you're interested in consolidating credit card debt via a balance transfer, and could help you pay off the debt faster.
Rewards That Fit Your Needs
From a rewards standpoint, some credit cards offer cash back, while others might provide the ability to redeem points for rewards. Affinity's Cash Rewards Visa Signature card is our best credit card for cash back. Plus, no foreign transaction fees and 24/7 Visa Signature Concierge Service. Affinity's best credit card with flexible rewards options is the Pure Rewards Visa card. This offers one point for every dollar spent, which can be redeemed for cash back, travel, merchandise, experiences or gift cards. It also gives the cardholder 5,000 bonus points with the first purchase. Even better, points never expire with either of these cards.
Protection and Insurance
The Pure Rewards Visa and Premium Visa cards offer worldwide travel accident insurance and baggage delay coverage as well. Along with the Cash Rewards Visa Signature card, both also provide emergency cash and replacement cards when needed.
The Cash Rewards Visa Signature card offers phone protection, with reimbursement up to $250 for stolen/damaged phones. This benefit is a supplemental coverage, which means that it will reimburse you for cell phone theft or damage not otherwise covered by another insurance policy. Simply pay your monthly wireless bill with your Cash Rewards card to receive the coverage. There's no activation or specific enrollment required. The Pure Rewards Visa and Premium Visa provide warranty extensions that double the manufacturer's warranty on eligible warranties for three years or less on products purchased with the card. All three cards also offer purchase security that reimburses the cardholder for stolen or damaged items purchased with the card. To be able to enjoy these benefits, just ensure you hold on to your receipts.
With so many appealing features, it's easy to see the value a credit card can provide when you're trying to build credit or save money. Credit cards don't have to be scary or avoided at all costs. If you stay on top of your balance and use your card wisely, it can help your financial situation instead of making it worse.
When considering a credit card, think about what you would use it for and your spending habits, in order to decide which card would offer the most value to you. Affinity also offers great tools to monitor your credit card activity including transaction alerts, card controls and travel notifications, making the experience seamless.
This information is for informational purposes only and is intended to provide general guidance and does not constitute legal, tax, or financial advice. Each person's circumstances are different and may not apply to the specific information provided. You should seek the advice of a financial professional, tax consultant, and/or legal counsel to discuss your specific needs before making any financial or other commitments.