Your Banking Experience Matters, Online and In Person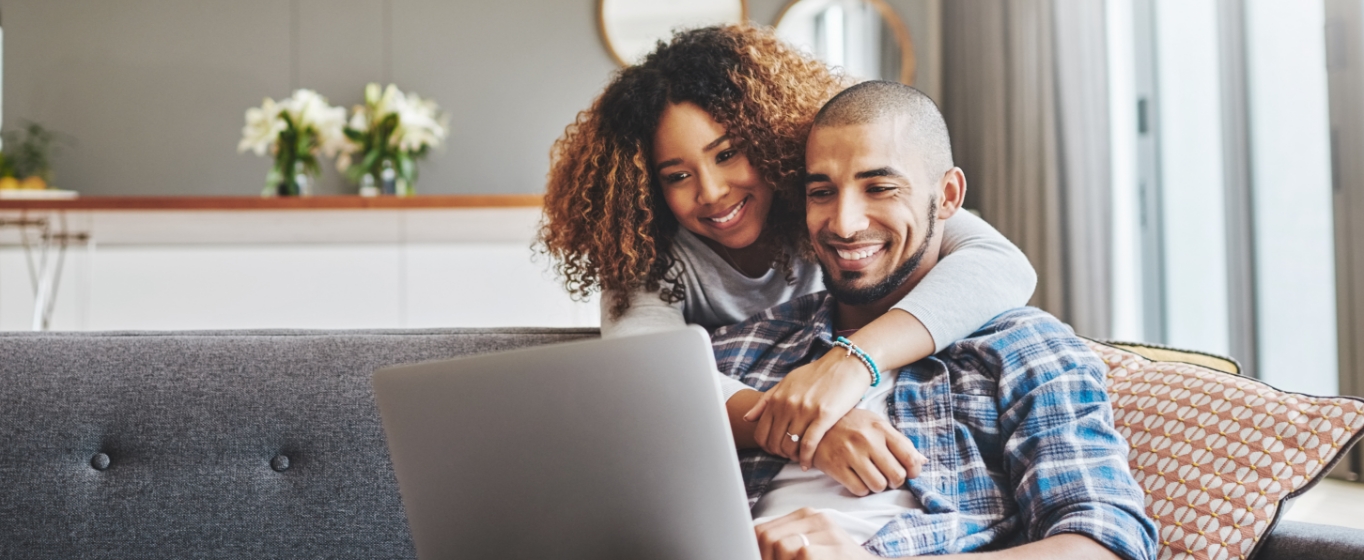 Date: January 30, 2023
Digital financial services are becoming increasingly popular. Almost 203 million people used digital banking services in 2022 and that number is expected to grow to at least 216 million by 2025.[1] Whether it's transactions or delightful customer service, your financial institution should be able to provide the same conveniences direct to your phone as they do in-person. Affinity's new service model combines personalized, in-branch interactions and more digital, self-service banking technologies that are all centered on its members' financial wellbeing.
Affinity prides itself on offering personalized, member focused service. Since 78% percent of Americans prefer to have the interactions digitally[2], the goal is to provide members with a seamless, responsive, and intuitive experience across every channel. Affinity aims to truly understand the member experience across every interaction. With this hands-on approach, we can evolve to keep pace with member expectations. At Affinity, we are constantly adjusting to fulfill member needs through targeted experiences and proactive communications. Another strategic shift in our service model includes the offering of some appointments-only branches to further enhance member experience, both in-branch and online, while meeting increasing demand for digital banking solutions.
Following a recent revamp of Affinity's digital presence, members will find significant digital upgrades and updates with features like voice ID-a biometric voice authentication system that aims to reduce hold times, improve service speed and strengthen security. Self-Service Interactive Voice Response (IVR) is another feature that allows the caller more self-service options and smooth transition into calls with a live agent. Wes, the Affinity Virtual Assistant, available online 24/7, is continually evolving to better respond the visitor and member inquires, help answer questions and assist with website navigation.
Affinity continues to prioritize website enhancements, including the ability to quickly find the nearest location, schedule a personal, in-branch or virtual appointment, obtain tailored financial wellbeing tips, discover helpful content, and receive relevant solution recommendations. The member is at the center of everything we do, our goal is to ensure members not only feel heard, but also understood, through these tailored experiences.
The transformation of Affinity's brand in the digital space is just getting started. To keep pace with the membership needs and preferences, we are invested in digital experience strategy across the entire enterprise. Ongoing evaluation of key toolsets such as member journeys and feedback, market intelligence, and industry best practices allows us identify opportunities to improve the strategy. While digital transformation is critical, overall, Affinity is focused on consistency among all digital and physical channels. The branch experience is being reimagined to extend the personalized digital experience into the real world with a focus on community, service, education and nurturing the member relationship. Our hope is that an existing or potential member will have the ability to seamlessly initiate and continue interactions across every channel.
This information is for informational purposes only and is intended to provide general guidance and does not constitute legal, tax, or financial advice. Each person's circumstances are different and may not apply to the specific information provided. You should seek the advice of a financial professional, tax consultant, and/or legal counsel to discuss your specific needs before making any financial or other commitments.
---
[1] https://www.bankrate.com/banking/digital-banking-trends-and-statistics/#digital-trends
[2] https://www.forbes.com/advisor/banking/digital-banking-survey-2022/