How to Save Money - and Make Money - Through Cash Back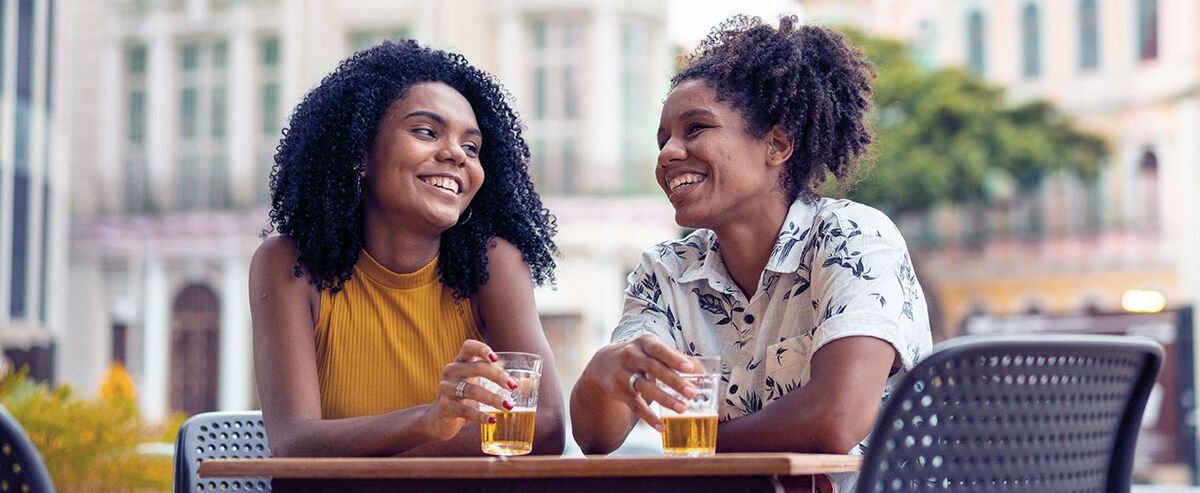 With households facing increased financial difficulties1 even as they still have to pay their bills and buy essentials, it's a good time to think about ways to make money while spending money. There's a way to do just that, if you know how to utilize your cash back rewards. How, you ask? By utilizing cash back rewards.
There's a formula for using cash back to save money. If you are looking to get cash back on your credit rewards cards, you need to make sure that you know your percentage cash back amount, know when promotions are happening and try to always use your card when the math adds up. Sounds simple, right? Once you understand the formula behind it, it can be.
Think about upcoming bills that you may be able to pay with your credit card. What about that quick trip to the store just to "buy one thing"? How about when you are at the gas station and there is a price difference between cash and credit? Do you do the math? Pop quiz: if gas is currently $3 per gallon and it is 10 cents cheaper to buy with cash, and you earn two percent cash back, do you use your credit card? What if there's a "double cash back promotion" going on? If you did the math, you would know at two percent cash back you're earning six cents per gallon, but with a double or more cash back promotion you're earning at least 12 cents, which means you're actually receiving a two cent discount by paying with credit. Most people wouldn't stop to pick up two pennies if they saw them on the ground, but every penny adds up, especially when you're buying 10 to 20 gallons of gas at a time, and no bending is required.
How to get started. Many different credit cards have different levels of cash back depending on the type of purchase.
Cash back programs, such as Affinity's, offer many options for redemption and a good rate of return on what you purchase. The Affinity Cash Rewards Visa Signature ® Credit Card offers the following benefits:
5% cash back on Amazon and bookstores
2% cash back at supermarkets, restaurants, gas stations, and watch, listen and ride services
1% cash back on all other purchases
Additionally, this card offers you $200 cash back if you spend $3,000 within the first 90 days of opening an account, and 20,000 bonus points that can be redeemed for cash back when you make $20,000 in purchases within 12 months of account opening. This may seem like a lot of money to spend, but adding bills and essential purchases rather than using a credit card for non-essentials (provided you can definitely pay off your bill each month) will allow you to hit your targets surprisingly quickly.
And if you're concerned with putting too much on a credit card and potentially having to make interest payments, Affinity has you covered with its newly launched Cash Back Debit Card, which offers 1% cash back on debit purchases.
My recommendation when entering into the "cash back world" is to look at your purchase history and understand where you spend the most (that is where you stand to gain the most), and get a card that offers extra cash back in those areas. For instance, if you're an avid reader, Affinity's cash back card would be ideal for you with 5% cashback on Amazon bookstore purchases. Also, find a credit card that offers a decent level of cash back for all your other purchases outside of those categories.
What about risks? An important tip to remember in maximizing your cash back is to not change what you buy, just change how you pay. If you start to buy things you don't need just for the rewards, you may quickly find yourself in debt and lose any benefit you were gaining. When utilizing cash back rewards, it's important to be mindful about working to pay off your credit card in full every month to avoid additional interest.
Is cash back "free money"? Instead of thinking of cash back as "free money," think of it as a discount. When people receive cash windfalls, they generally go out and spend it without thinking of the consequences. But when you receive a discount, you're not itching to go out and spend that money, since it should have been in your pocket anyway.
There's nothing wrong with having some fun when you get a little extra cash back money in your wallet, but putting that money back towards your savings and bills is where it often has the most impact, and could possibly even lead to more cash back in the future.
This information is for informational purposes only and is intended to provide general guidance and does not constitute legal, tax, or financial advice. Each person's circumstances are different and may not apply to the specific information provided. You should seek the advice of a financial professional, tax consultant, and/or legal counsel to discuss your specific needs before making any financial or other commitments regarding the matters related to your condition are made.
1 Retrieved from https://www.cbpp.org/research/