Is 100% Financing the Best Type of Mortgage Loan for Me?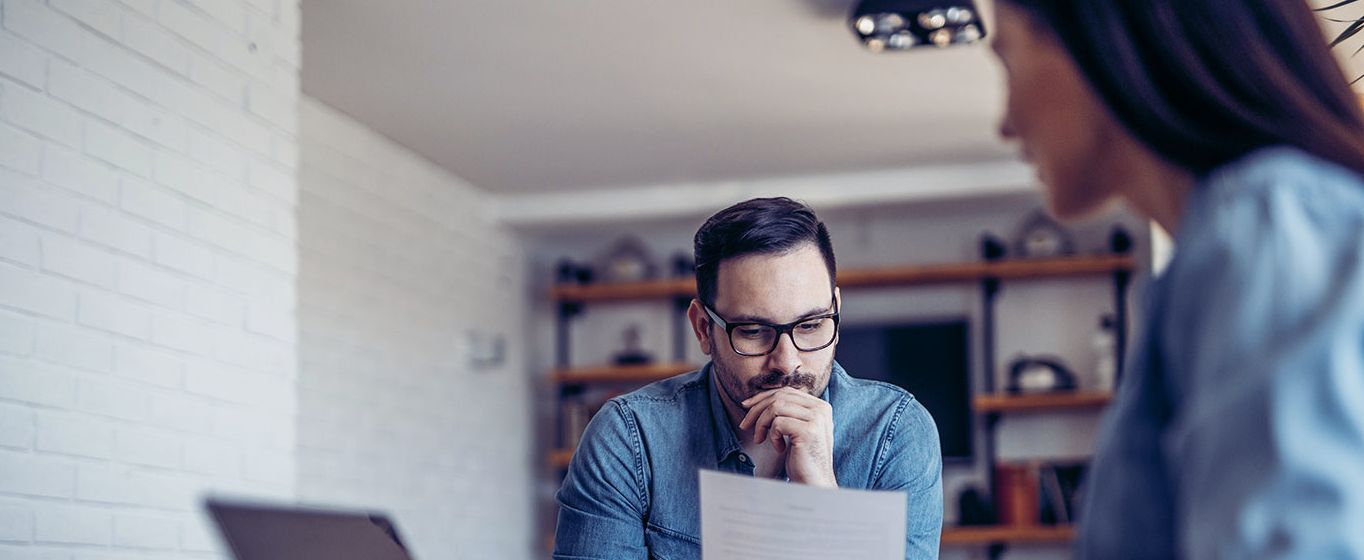 At Affinity, we're committed to providing the best and widest variety of options to meet your financial needs. We're pleased to begin offering 100% financing for home loans – but it's important to understand how 100% financing works, and if it's the best option for you. Unlike banks and other financial institutions that may offer "cookie cutter" options, Affinity works with you to determine the best possible type of mortgage loan, aligned with your current situation and long-term goals.
100% Financing: What is It?
What is 100% financing? It means you provide no initial down payment when purchasing a home (there are, however, costs you must bear for inspection, appraisal, and closing, with the last of these typically totaling between 1% and 5% of the home's purchase price). The obvious benefit of 100% financing is that you don't have to part with a sizable chunk of your life's savings just to get a mortgage. While buying a home is an equity investment, you can't access most of your capital without refinancing or selling your house. With 100% financing, your money has the opportunity to stay in your bank account. This is a viable option for you if making higher monthly mortgage payments is worth having the peace of mind that comes with a nest egg. For first time buyers who don't have much in savings but do have steady incomes, 100% financing can be ideal.
Is it the Right Type of Mortgage Loan for Me?
At Affinity, we focus on determining which option is best for you, and it might not be 100% financing. Eligibility depends on creditworthiness, a steady income, and being able to prove you can afford higher-than-average mortgage payments. If you're eligible but have concerns about your financial future, don't take the 100% financing option. It's also not the right choice for people looking for short-term property investments – namely "flipping" houses after only a few years. It's important to keep longer-term plans in mind when making these decisions.
How Affinity Can Help
Whether 100% financing suits your situation or not, contact Affinity's Mortgage Department if you're considering a mortgage or home loan of any kind, for any reason. While we may advise against a particular option, we can counsel you on the most optimal solution – from fixed-rate or jumbo, to adjustable-rate or high-balance mortgages. As a financial institution focused on helping our community connected, we will never try to sell you on a strategy that works against your best interests.
* Affinity MLO NMLS Information:
Marilyn Allena, NMLS #: 90624
John Bartolotta, NMLS #: 144574
Mary M. Foster, NMLS #: 209810
Barry Gerst, NMLS #: 244987
Cheri Krusen, NMLS #: 1625696
Rosa Phelps, NMLS #: 1211267
Arthur Reinertsen, Jr., NMLS #: 350399
Daniel "DC" Tripodi - NMLS #: 138251
This information is for informational purposes only and is intended to provide general guidance and does not constitute legal, tax, or financial advice. Each person's circumstances are different and may not apply to the specific information provided. You should seek the advice of a financial professional, tax consultant, and/or legal counsel to discuss your specific needs before making any financial or other commitments regarding the matters related to your condition are made.