The Benefits of Traveling Without Cash (Yes, Really)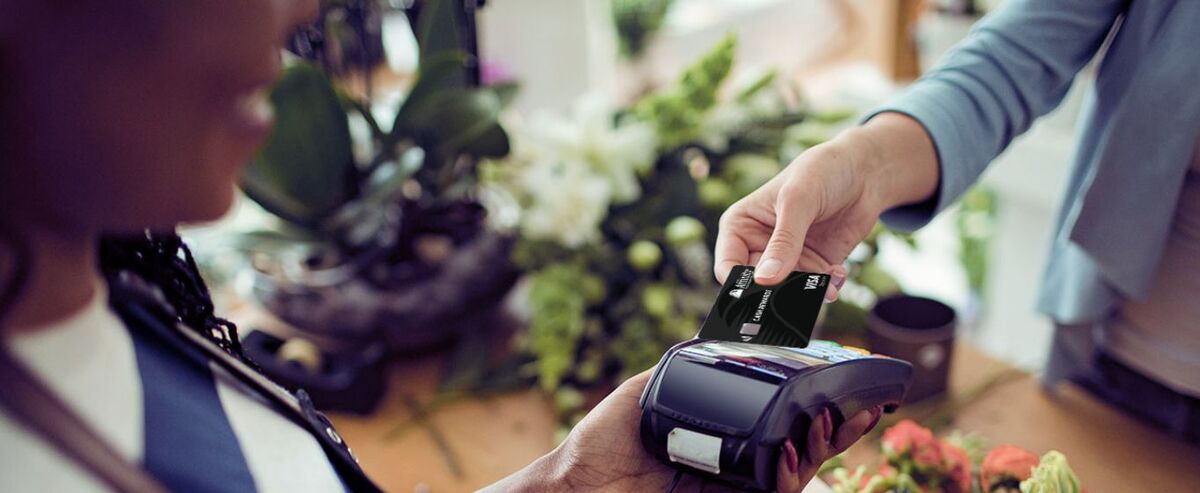 Traveling is one of my great passions and I have a long bucket list of destinations I hope to visit. Just today, I was reminded of a trip I took last summer that reaffirmed my belief that traveling without cash is not only doable – it's smart.
To set the scene, last summer I set out on a 17-day adventure with the World Council of Credit Unions (WOCCU). I was headed to the Former Yugoslav Republic of Macedonia to work with FULM Savings House to expand financial services to women and young people and launch the Macedonian chapter of the Global Women's Leadership Network (GWLN). Since Israel was at the top of my travel bucket list and less than four hours from Macedonia, I knew I needed to extend my trip. That's where things got tricky.
I did not need a visa to travel to any of my destinations, but I did need two wardrobes for my 17-day adventure – one for work and one for sightseeing. I also needed to manage the logistics of getting a dog sitter, car service to the airport, transfers through Istanbul, and several language barriers. Perhaps the most important, and the one that could have transformed my dream vacation into a nightmare, was getting my finances in order.
Traveling without cash
With today's technology, it is easier than ever to travel to several different countries, all of which use different currencies, without carrying lots of cash. I was able to use ATMs and credit cards in Macedonia, Turkey, Israel and the West Bank, and I was able to monitor my accounts daily, even though I was halfway around the world. But doing this successfully required a little pre-travel preparation.
First, I made sure that I had sufficient funds in the account to which my debit card is linked. I also brought two different credit cards with me. When considering which credit cards to bring with you, look at the perks and rewards. Vacations are generally not cheap, so why not use your adventure to earn rewards?
Most importantly, I let my financial institutions know when and where I would be traveling. This kept me from standing on a street corner, in the pouring rain, cashless, with the ATM telling me my transaction could not be processed (yes, that happened to me in Belfast, Ireland) because there was "unusual activity" on my account. At Affinity, you can submit a travel alert via Online Banking - just click on Member Service, go to Account Services and Travel Notification form. You can also download the Affinity FCU Card App to enable transaction alerts, card controls and location match. You can also alert Affinity of your travel plans by calling 800.325.0808 or stopping by any branch.
If you prefer having the local currency before you travel, you can do that, too. Through a partnership with Travelex, Affinity gives you the opportunity to order the currency you need and have it delivered right to you.
Traveling domestically
Even if your travel is domestic, consider putting a travel alert on your accounts. If you usually use your debit card in New Jersey and purchases start showing up from Texas, for example, your financial institution will likely consider this suspicious and put a hold on your account.
Before you go, check out where fee-free ATMS and shared branching is available. With nearly 30,000 fee-free ATMs, and over 5,000 shared branches, banking while traveling can be free and easy.
Planning for your next trip
When you get home, you may realize you spent a little more than you'd planned – LearnVest's 2017 Money Habits survey showed that 74 percent of people said they went into an average of $1,108 in debt to pay for vacation. To keep that from happening, consider opening a special savings account to plan for your next big trip.
In the meantime, enjoy your travels, and consider sharing photos with us on Facebook or Twitter via #AffinityTravels!
This information is for informational purposes only and is intended to provide general guidance and does not constitute legal, tax, or financial advice. Each person's circumstances are different and may not apply to the specific information provided. You should seek the advice of a financial professional, tax consultant, and/or legal counsel to discuss your specific needs before making any financial or other commitments regarding the matters related to your condition are made.