What Buyers Need to Know About Auto Loans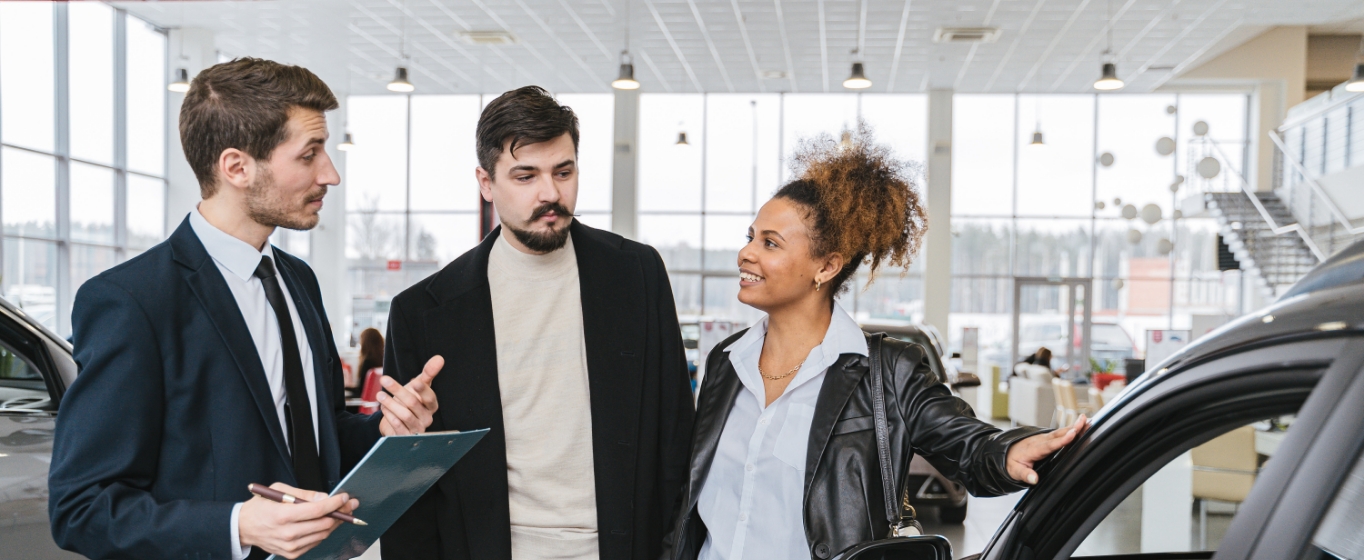 November 15, 2021 – If you are in the market for a vehicle, knowing how to navigate the auto industry landscape is always challenging.
According to Kelly Bluebook 1, the average price for a new vehicle is $45,031, an all-time high and the current environment is challenging for potential buyers. The global supply-chain issues are causing semiconductor chip shortages, which have caused a lack of inventory for new cars.
With inventory at an all-time low and the cost of vehicles rising, now more than ever, navigating the auto loan landscape strategically is crucial. Doing your own research and educating yourself on auto loans will save you time and money.
There are two options when it comes to buying a car; you can either purchase it outright, or you can take out a loan and finance the vehicle. Before you approach a financial institution to apply for a loan, here are several key factors to consider:
Desired monthly payments - What do you want your monthly payments to be? Take a look at your budget and know what monthly payment you can afford and are comfortable paying. When you are taking your monthly payments into consideration, don't forget to include maintenance, gas, and insurance in your budget.
Loan term - Loan terms can be anywhere from 12 months to 84 months based on different factors. Shorter terms come with lower rates and higher payments, while longer terms offer you a lower payment, but a higher interest rate. Understand what loan term works best for you, and consider all the different options.
Trade-in value (if applicable) - There are two types of trade-ins, paid off trades that you own outright, and trades with a lien, which means you have an active payoff on your current vehicle. The value of your trade-in will go toward your vehicle purchase, so it is important to know what your car is worth, and what your payoff is on your current loan, if applicable.
Down payment - A down payment is money you can put toward your purchase. This is important because this will determine the total amount you end up financing. Down payments aren't always required, but you should address your budget and finances, and consider putting down an amount you are comfortable with.
Loan interest rate - When you are navigating the process of applying for an auto loan, always keep the interest rate in mind. The interest rate will impact your total loan amount and your monthly payment, so do your research and get an idea of what your interest rate should be based on your credit history.
Taxes - Most people don't consider taxes when taking out an auto loan. Always make sure you consider the cost of taxes when planning to take out a loan.
Vehicle Protections - GAP Insurance and Extended Warranties are coverage options available for your vehicle. Guaranteed Asset Protection, or GAP, helps you pay off your auto loan by protecting you from the "gap" between your vehicle's depreciated value and the amount you still owe if it is totaled or stolen, while warranties cover unexpected costs of mechanical repairs. Our low cost options are a great way to protect your vehicle.
The car you want may not always be the car you can afford. Once you consider everything that impacts your next auto loan, there are auto loan calculators available to determine how much car you can afford . On the Affinity website, you are able to calculate the estimated price of the car you can afford based on your desired monthly payment, trade-in amount, down payment, and estimated loan terms. This tool is crucial, and will give you a general idea of the amount you will be financing.
Securing a Pre-Approval
Now that you have done your due diligence on everything that impacts your auto loan, it's time to get pre-approved for that amount! Affinity offers affordable loans for new and used cars, as well as competitive rates if you are looking to refinance. There are three ways to get your pre-approval process started:
Connecting with one of our team members over the phone, 800.325.0808
Initiating the process via online banking in the "New accounts and loans" tab
Scheduling an appointment with our team online or in one of our branches
Pre-approvals benefit buyers, because it gives you the ability to walk into the dealership already having your financing terms set. This knowledge gives you buying power and the ability to focus on your new vehicle purchase, not the stress of financing at the dealership. One of the first questions a salesperson will ask when you walk into a dealership is "what monthly payment can you afford"? This is a tactic dealerships use to offer a lower priced vehicle and push the buyer to purchase high priced add-ons to raise the price to match your monthly payment, or they will offer you a vehicle you can't afford, and stretch out the monthly payments for a longer term. A pre-approval allows you to avoid these pitfalls, and focus on locating a vehicle for the right price, not the payments.
Truly understanding all of the factors that go into taking out an auto loan put buyers in the driver's seat when purchasing a car. Doing your research, and understanding how to navigate the auto loans landscape will help save you time and money. Now that you understand the process of securing an auto loan, it's time to start shopping! Our auto solutions are a great resource to help you on our car buying journey.
This information is for informational purposes only and is intended to provide general guidance and does not constitute legal, tax, or financial advice. Each person's circumstances are different and may not apply to the specific information provided. You should seek the advice of a financial professional, tax consultant, and/or legal counsel to discuss your specific needs before making any financial or other commitments.
Retrieved From: Kelley Blue Book