Tips on How To Design Your Philanthropy Strategy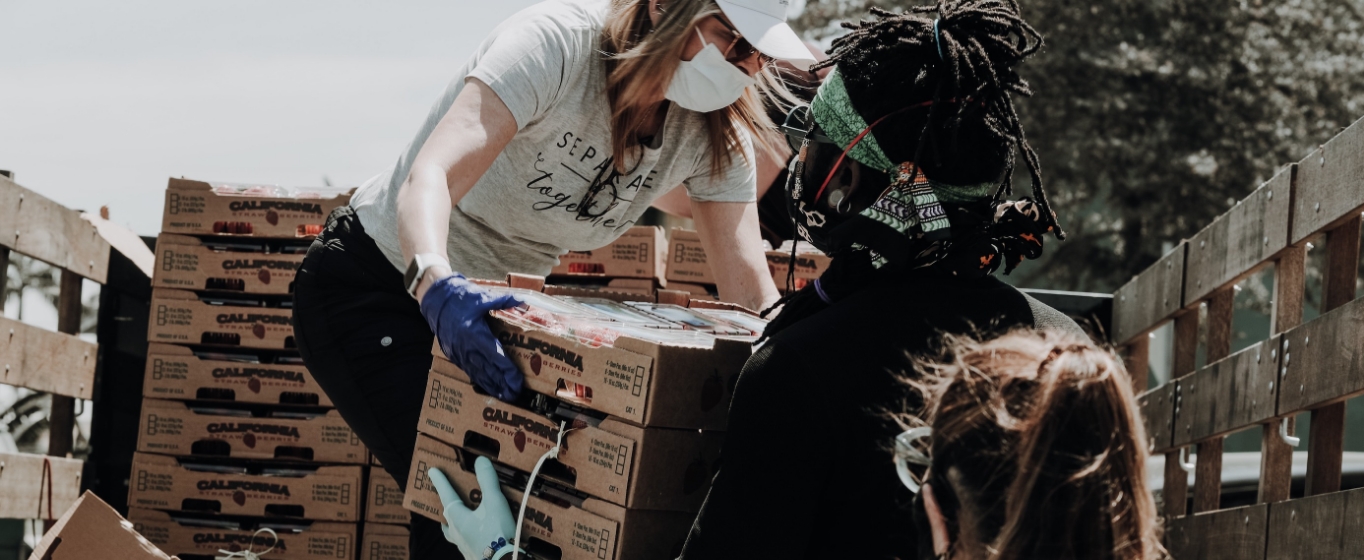 October 28, 2021 - Philanthropy is a big part of financial wellness and studies show it improves both mental and physical health 1. For many people who are still trying to achieve financial wellbeing, though, it may seem impossible to spare any extra money for charitable giving. However, with an effective strategy in place, philanthropy can be achievable.
Being strategic in your charitable giving offers many benefits to you and the nonprofits you support. A strategy provides time to vet the organizations you want to assist to ensure they are reputable. For example, GuideStar is a popular resource for nonprofit reports that lists how long an organization has existed and its IRS Form 990, which shows what percentage of donations goes to the respective cause. Having a strategy also enables you to ensure you are giving to organizations that are working to accommodate unmet needs, so you know your donation will have the greatest possible impact on your community.
When building your giving strategy, there are several philanthropic options to consider, including:
Recurring gifts, which might range from a $5 monthly donation to your favorite charity to a couple-hundred dollars every year, or a combination of monthly and annual contributions. Having a regularly scheduled donation allows you to budget for philanthropy and is helpful for the nonprofit beneficiary because it knows when to expect the donation. Utilizing a mixture of monthly and annual gifts can also make it simpler to support different charities.
Donor-advised funds (DAFs) are investment accounts used to fund charitable donations. For those with disposable income who are looking to support nonprofits, a DAF can be a good way to make regular and meaningful donations. DAFs come with a philanthropic advisor, who advises you on reputable nonprofits and how to make the biggest impact.
Other donation methods outside of monetary gifts include volunteering, event support, donating physical items and supporting entities like Amazon Smile that give a percentage of their earnings to nonprofits. Examples of physical items to donate might range from extra cans of food gathering dust in your cupboard to old clothes or toys. Even if you don't have money to spare, there are still ample opportunities to help better your community.
Affinity seeks to give back through the Affinity Foundation. Our board of trustees and staff have identified three areas critical to our vision of ending the cycle of poverty: financial wellbeing, education and health care. We know that poverty often starts with a lack of financial knowledge and resources, so we seek to promote financial wellbeing and teach our community smart money habits. We also recognize that those in poverty are acutely affected by a lack of access to quality health care, so we seek to donate in ways that target this problem.
The foundation is very strategic in its approach to ensure we are covering these three areas in our philanthropy. Some of the ways that we realize our mission are by giving community grants, offering scholarships for student members, providing our Member Relief Fund for struggling members and leading Affinity Federal Credit Union employee volunteer efforts.
We also strive to support our members' philanthropic initiatives. Members can join the Affinity Foundation and participate in our events and volunteer opportunities. Leveraging the foundation for your charitable giving can provide you with the peace of mind that comes from knowing we've already vetted all the charities and nonprofits we support.
Philanthropy is not just for the wealthy. With proper planning, a seemingly small, regular donation can make a huge impact on the lives of others and the wellbeing of your community. If you would like to learn more about the Affinity Foundation, please visit our website.
This information is for informational purposes only and is intended to provide general guidance and does not constitute legal, tax, or financial advice. Each person's circumstances are different and may not apply to the specific information provided. You should seek the advice of a financial professional, tax consultant, and/or legal counsel to discuss your specific needs before making any financial or other commitments.
1 Retrieved from: https://health.clevelandclinic.org/why-giving-is-good-for-your-health/